Theresa Martin is honored to serve the WCI as its first Executive Director. Ms. Martin has a Masters in Theology from the Maryvale Institute in England (with a specification in Marriage and Family), and graduated with distinction. She received her B.A. from University of St. Thomas as well as four years of graduate study in Philosophy and Theology from the Pontifical University of St. Thomas, the Angelicum, in Rome, Italy.
Originally from New Orleans, Louisiana, she met her husband Peter while studying at the University of St. Thomas in St. Paul, MN. Her love for Jesus was always present in her life and her desire to serve God's people was the impetus to her and Peter's journey to Rome to study theology, specifically in marriage and family.
She has worked in Marriage Ministry with her husband for over fifteen years and is a published author and professional speaker.
Yet, all of the knowledge cannot compare to Theresa's experience of being a mother to 8 children here and six little saints in heaven. It is through her motherhood, through the powerful moments of birth, new life, and death, that God has transformed her faith. In the Gospel of John 11:40, our Savior says, "if you believe you will see the glory of God." Theresa believes this ever so much more today as she continues to lead us in the journey that is the WCI.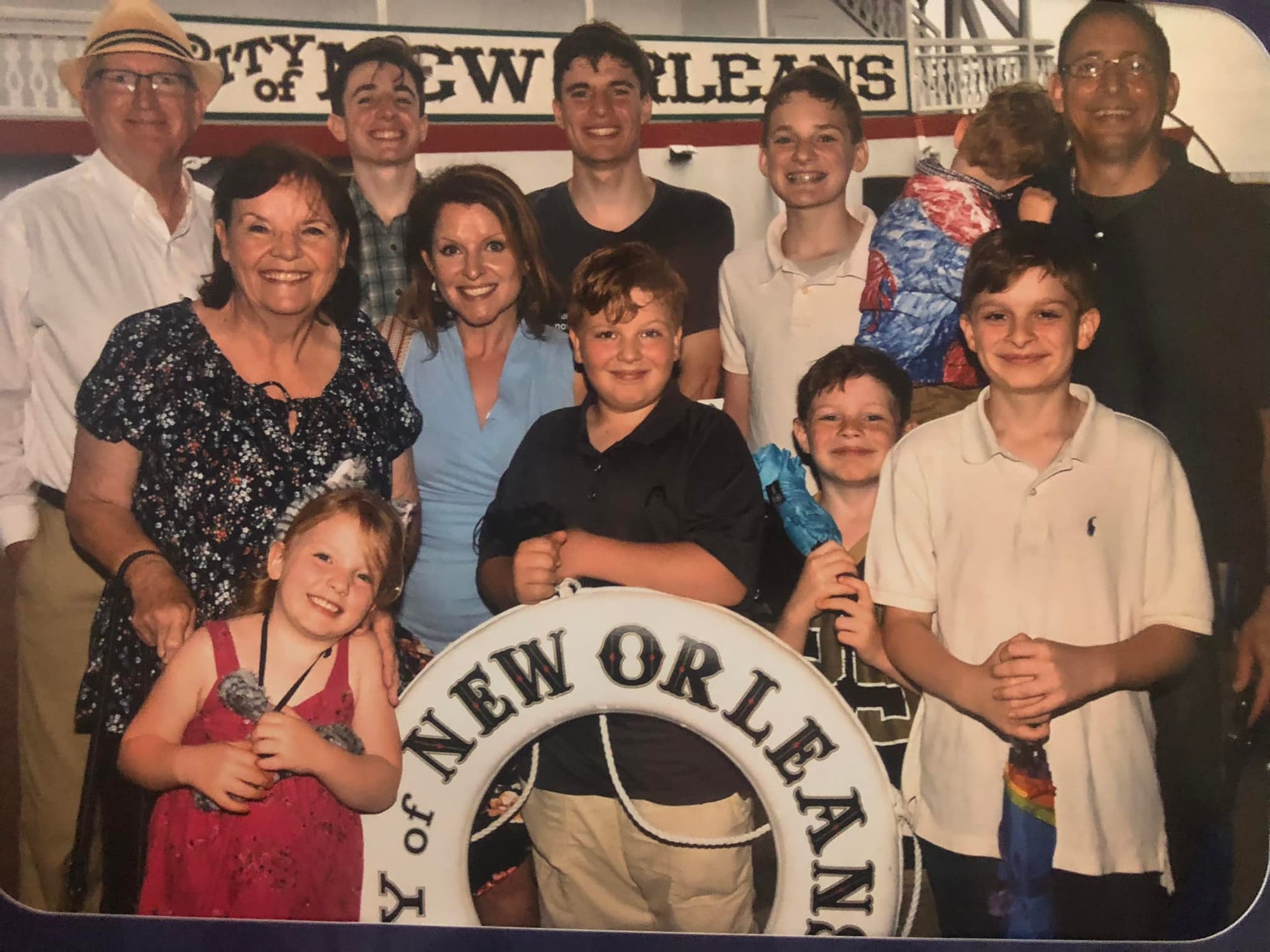 Theresa and Peter and their kids joined her parents for a trip on the riverboat "City of New Orleans".
Ms. Martin also serves as an advisory member on the Board of Directors for the WCI as well as on the Leadership Council.
It was through her dissertation studies that The Rule of St. John Paul II was rediscovered and brought to the English speaking world. Her passion to share The Rule and help married couple groups implement it is so intense, it is nothing short of a calling of God. She calls this her "call within a call."
She says, "God's sweet mercy is often found most palpable in the sufferings! God is there always – loving, calling, guiding. Recently, God has opened my eyes to His presence and influence in my life. When I was young, I wrote St. Mother Teresa of Calcutta a letter and she wrote me back! God knew He would give me and my husband a similar "call within a call" as Mother received. He knew I would need her spiritual guidance and prayers in a special way as we attempt to forge a new path, which has been covered with roses, but also thorns. She has shown me that we, too, are instruments in God's hands – but it is He who does the writing. (Although, we joke that I'm more likely to be a sparkly glitter pen, but an instrument nonetheless!) God is always faithful, even if we do not see it or do not understand. How can we not be joyful?! Even in this calling, we are not worthy. We were chosen. And THAT is what gets me up in the morning! God has infinitely blessed us & this is one sparkly glitter pen that cannot stop smiling!"